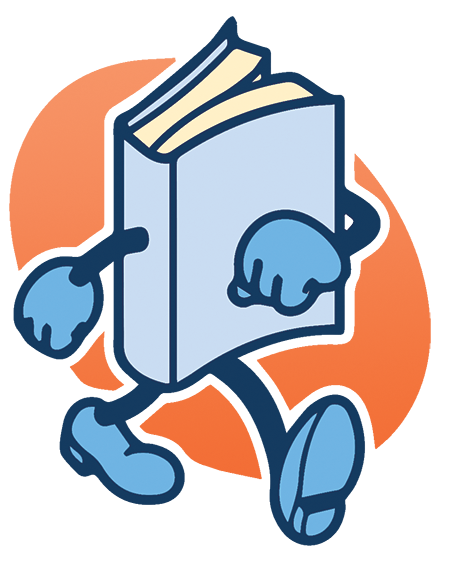 Imagine coming to school and finding a page from a favorite book taped to the classroom door. You read it, and as you walk down the hall, you notice another page. And as you make your way through the building, you discover you are reading a wonderful story.
StoryWalk, a concept created by Vermont educator Anne Ferguson, is a fun and innovative activity that places the pages from a children's story along a route in the community, on the playground, or inside the school building. It helps build children's interest in reading while encouraging healthy activity.
Earlier this year, students and staff at Garfield Park Academy enjoyed their first StoryWalk adventure. Early elementary-aged students, led by their teacher, Amy Matchett, walked around the building reading and acting out the story, The Little Old Lady Who Was Not Afraid of Anything, by Linda Williams. Students were learning about how to make predictions, so before reading, Ms. Matchett prompted her students to make a guess about what they thought might happen in the story. The social worker in the classroom, Maggie Masterton, helped students identify emotions in the story, and develop empathy with the characters.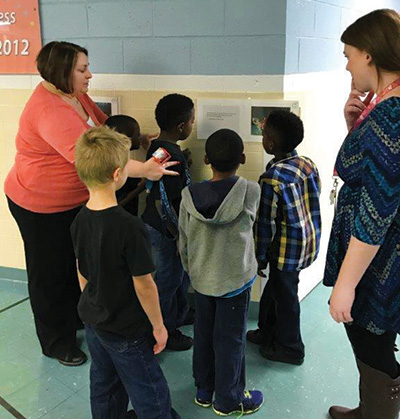 "Students had a lot of fun with this book because there is a lot of action and movement in the story itself. Page by page, students clomped, wiggled, shook, clapped and nodded along with the story," said Ms. Matchett.
Brain science shows that physical activity and cognitive skills develop through a dynamic interaction, so it makes sense to find ways to move while reading.
"Every child learns differently, and for some of our students, the StoryWalk is a great way to get reluctant readers more engaged. It allows them to experience reading by moving through space," said Brittany Harmening, Reading Specialist. "Our students are looking forward to the warmer spring weather so they can enjoy outdoor StoryWalks."