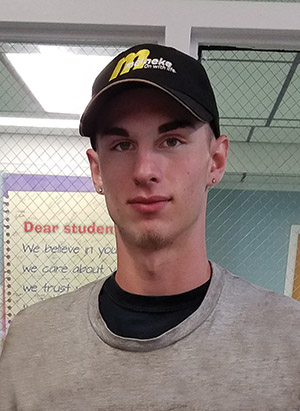 Seventeen-year old Daniel loves getting under the hood of a car. Last fall, his skills and motivation prompted his teacher, Dan Riley, the automotive instructor at GPA, to place a call to the local Meineke Car Care Center to arrange an internship placement for his student.
"On campus, we teach a lot of coping skills for our students to become successful at work or at college. These opportunities help students figure out what they want to do and line them up with resources for that first job out of high school."
Twice a week, Dan, who is on track for a June, 2017 graduation, dons his uniform to go to Meineke. There, he works under the supervision of another mechanic as an intern. A job coach from GPA attends with him, helping Dan adjust to new situations, and acting as a 'go-between' to help him problem-solve and interpret work situations.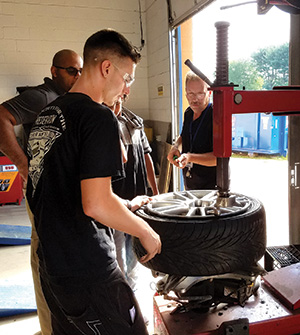 According to Jeff Dalrymple, Transition Coordinator at GPA, community-based internships like this one help get students ready for the world of work.
"Our students face behavioral challenges in addition to learning challenges so it may be hard for them to accept and give feedback on the job, or to maintain self-control when the situation is stressful," he said.
"On campus, we teach a lot of coping skills for our students to become successful at work or at college. These opportunities help students figure out what they want to do and line them up with resources for that first job out of high school."