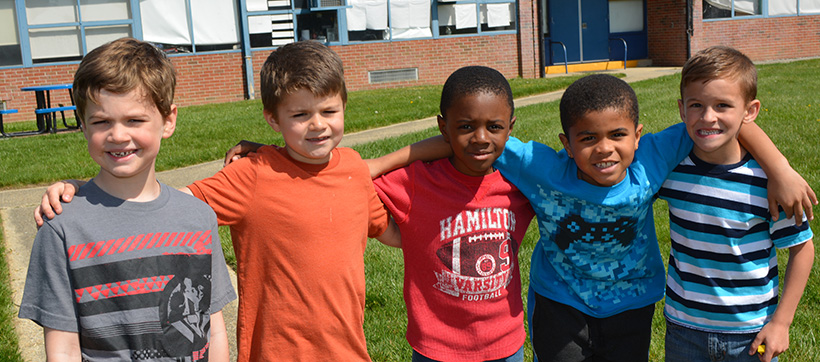 For many students, challenges experienced in other settings have affected their ability or readiness to learn. At GPA, behavioral and emotional supports help our students identify and minimize their individual barriers to learning, and open the door to personal responsibility, self-reliance and cooperation.
GPA uses The Teaching Family Model, an internationally-recognized cognitive behavioral model, which is student-centered, and emphasizes self-determination. GPA is proud to be the first school-based program in the nation to be accredited by the Teaching Family Association. The Model has been selected by the American Psychological Association as a "Model Program in Service Delivery in Child and Family Mental Health."
We collect data throughout the day and across settings to identify the cause of a student's ineffective behavior. Our positive behavior supports program relies on the principles of applied behavior analysis (ABA), and offers cognitive behavioral supports to ensure that each student learns new, more appropriate ways to solve problems.
Students also learn relaxation and stress control techniques. Our biofeedback/neurofeedback program uses sophisticated equipment and game-based software to help students develop greater self-awareness and self-control. Click here to read more about our biofeedback/neurofeedback program.
Every moment in the school day is a chance to learn. A masters level certified school social worker is in each classroom to help support positive change and to capitalize on opportunities to learn new social skills and problem solving right then and there – not days later.
GPA also provides support for student's families to raise their awareness and help them address some of the issues that impact healthy learning and growth for their children, and confront the challenges inherent in raising healthy, productive, and responsible young people in today's society.