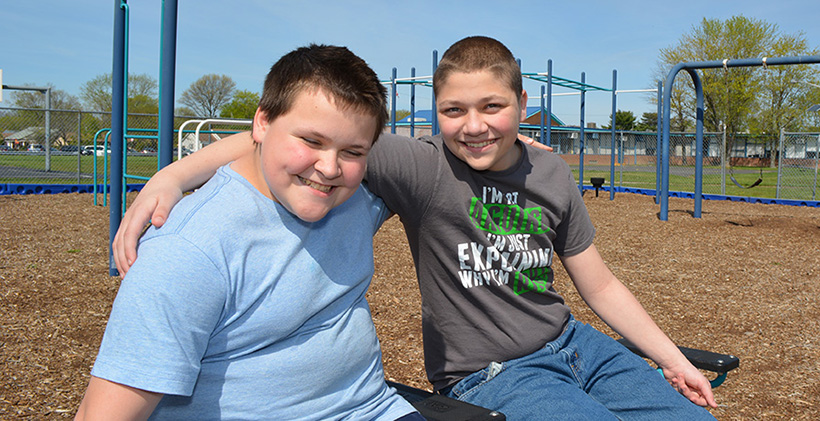 Garfield Park Academy is approved by the New Jersey Department of Education and accepts students from New Jersey, Pennsylvania and Delaware.
Garfield Park Academy is open to students ages 5-21 who have emotional and/or learning problems.
We work closely with sending districts to help prepare students to return to public school services, whenever appropriate.
Most of our students are placed by local school districts, in which case our program and services are offered at no cost to families. Garfield Park Academy also accepts students on private tuition.
Referrals and Tours
School district administrators, Child Study Team members, teachers, and parents are welcome to contact Garfield Park Academy refer students for enrollment or to arrange a tour of our school and facilities. Click here to initiate a referral, or click here to schedule a tour now.
Students admitted to Garfield Park Academy may have diagnoses in the following areas:
Social Learning Disorders
Personality Disorders
Anxiety Disorders
Adjustment Disorders
Dissociative Disorders
Impulse-Control Disorders
Mood Disorders
Psychotic Disorders
Personality Disorders
Some examples are:
Attention Deficit Disorder (ADD/ADHD)
Autism
Depression
Bipolar
Post-Traumatic Stress Disorder
Schizophrenia
Oppositional Defiant Disorder
Reactive Attachment Disorder
Admissions Process
Students may be enrolled at Garfield Park Academy at any time.